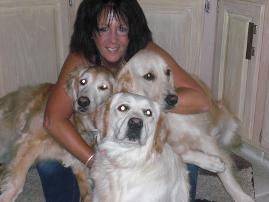 Sue has been the Head Technician with us since 1996. She particularly enjoys giving the superior care the pets deserve during surgery and the after care for hospitalized pets. When Sue is not at work taking care of the pets she is at home taking care of her 3 beautiful Golden Retrievers, Luca, Raya and Gee-O, and her cat Boca. She enjoys spending time at her lake house with her family and all of her pets also enjoy the fun time out on the lake.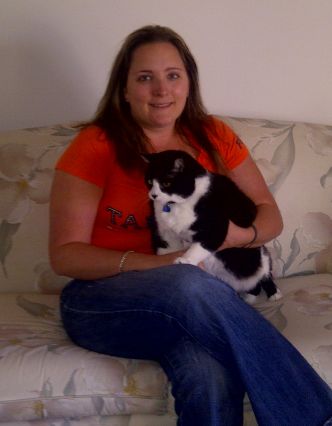 Melissa has been part of the Technician Team since 1997. She is very passionate about making our clients and their pets feel comfortable during their office visits. Melissa has been certified as a Fear Free Professional, taking this passion to a higher level. She is dedicated to providing compassionate care and knowing each and every client and patient by name. Melissa is very knowledgeable and enjoys assisting with surgeries and radiology. She also enjoys and takes great pride in handling our social media. She is the proud owner of her cats Jackson and Victoria. She enjoys playing volleyball, reading and spending time with her famil
y.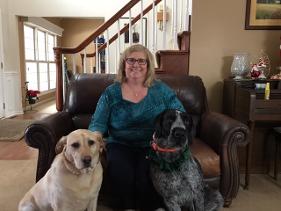 Leigh has been a part of the receptionist team since 2000. She enjoys all the friendly clients and pets she gets to meet. When Leigh is not at work she enjoys spending time with her family especially taking vacations on cruises and site seeing around the world. For the past 5 years she has enjoyed rescuing abandoned cats. She has 2 cats, Vinny and Angel, and 2 dogs, Axel a Deutsch Drahthaar, and Cooper a Labrador.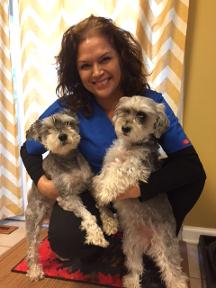 Brenda has been a part of the Receptionist team since 2016. The much-loved part of her job is greeting the clients and her enthusiasm to meet new people. She likes to learn as much as she can about our client's pets and their endless pet stories. This is her way of personalizing customer service and providing a comfortable experience for owners and their pets. Brenda has 2 Schnauzers named Kitty and Lily. She enjoys cooking and gardening.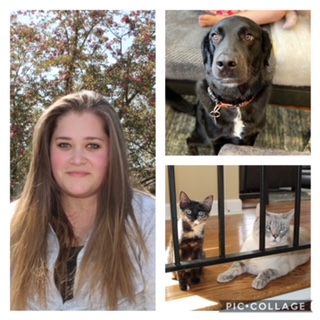 Alyssa has been a part of the Technician team since October 2020. She is a loving pet owner of Cody a Black Labrador, Ziggy a Siamese mix and Percy a tortoise shell cat. She loves spending time with her family and friends. In her spare time she also volunteers at local pet stores to help the animals in her community, along with working her way into vet school.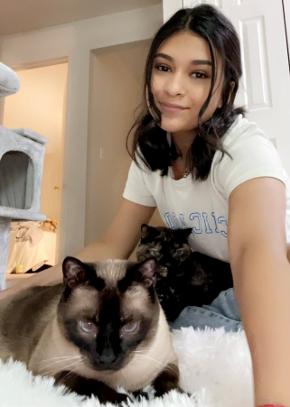 Priscila has been a part of our Technician team since June 2021. She is the proud cat owner of Potato, a Siamese and Coco a DSH torti. She enjoys learning new things as a technician and improving her skills with phlebotomy. In her spare time she enjoys spending time with friends and family.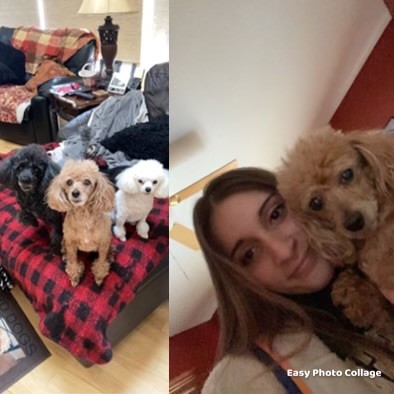 Nicolette has been a part of our Technician team since October 2021. She has always wanted to work with animals and at a young age her dream was to become a veterinarian. She has grown up with hamsters, guinea pigs, cats and she currently has 3 toy poodles, Suzi Bella, Oliva Grace, and Jovi Mae. Outside of work Nicolette enjoys furthering her education on all things animals!