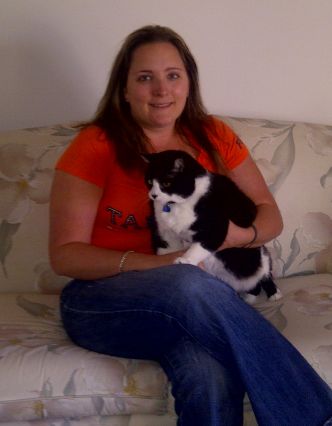 Melissa has been part of the Technician Team since 1997. She is very passionate about making our clients and their pets feel comfortable during their office visits. Melissa has been certified as a Fear Free Professional, taking this passion to a higher level. She is dedicated to providing compassionate care and knowing each and every client and patient by name. Melissa is very knowledgeable and enjoys assisting with surgeries and radiology. She also enjoys and takes great pride in handling our social media. She is the proud owner of her cats Jackson and Victoria. She enjoys playing volleyball, reading, and spending time with her famil
y.
She is also a licensed EMT-B.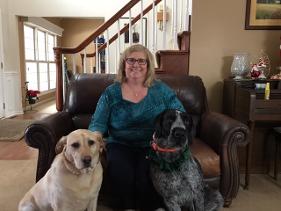 Leigh has been a part of the receptionist team since 2000. She enjoys meeting all the friendly clients and their pets. When Leigh is not at work, she enjoys spending time with her family and grandchildren. She has two dogs, Axel a Deutsch Drathaar and Carter a Labrador Retriever.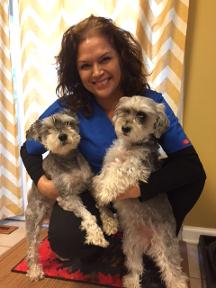 Brenda has been a part of the Receptionist team since 2016. The much-loved part of her job is greeting the clients and her enthusiasm to meet new people. She likes to learn as much as she can about our client's pets and their endless pet stories. This is her way of personalizing customer service and providing a comfortable experience for owners and their pets. Brenda has 2 Schnauzers named Kitty and Lily. She enjoys cooking and gardening.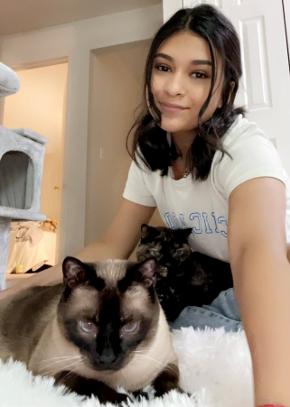 Priscila has been a part of our Technician team since June 2021. She is the proud cat owner of Potato, a Siamese and Coco a DSH torti. She enjoys learning new things as a technician and improving her skills with phlebotomy. In her spare time she enjoys spending time with friends and family.